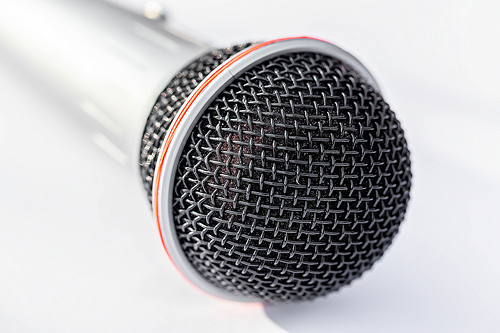 It can start out subtle; a gentle interruption every time you speak. Someone following up your sentence with a "yeah but when I…" It can be less subtle; rejection after rejection for grants (even though cis led companies get grants for telling your community's stories), rejection after rejection for support of all kinds. You share your story over coffee or from a stage and it gets ignored. You tell about what it's like to be trans and you hear that the only group that's actually silenced in this country is Christians (true story).
And you begin to get the sense that your voice doesn't matter. That your story doesn't matter. That no matter how many times you bare your soul or reveal your heart that there will still be people who will refuse to listen (or even worse use your story against you).
So you write less. You speak a little quieter. You don't speak up at all. You let the conversation go on without you. You let yourself be shouted down. You feel like maybe they are right and you just don't matter.
You shrink. You have trouble getting out of bed. You retreat.
But still there is something in you that won't let you quit. That tells you your voice still means something.
And then you go online and you see the young trans kids coming up; the ones who's parents aren't accepting. The ones who have no positive images of themselves in the media. The ones who go to schools where they aren't respected.
And you realize that you don't speak for yourself. It's never been about you. It's been about them. Making the world better for them. Sparing them some of the pain you went through.
You figure out what you need to do to get up again. To step up again. To speak up again.
And then you do it.
Because your voice matters. Because they matter. Because the world can and will be better.
It has to be.
Speak up.
If work like this matters to you, please consider supporting me on Patreon.
Photo Credit: verchmarco Flickr via Compfight cc