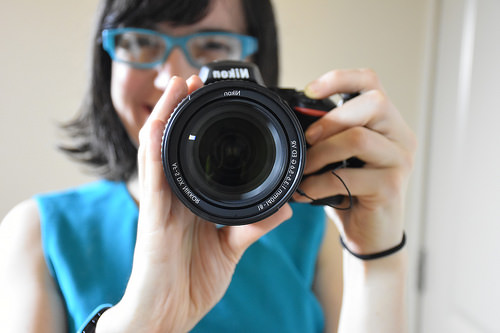 Every year for the past several years I have chosen a word or phrase to focus on, to guide my intentions and goal setting. Last year I chose the phrase "Turning Pro" to emphasize my dedication to art, to a life lived at my highest potential.
Along with that phrase I also set some goals: write more often (I wanted to complete the drafts of two scripts last year, keep up with this site by posting twice a week, and submit to at least ten writing opportunities).
My success level was….well… not great. I didn't finish a single script (though I did write a lot of pages). I mostly kept up with this site (though there were several weeks where I didn't post at all). And I did manage to submit to ten opportunities (I think my final tally as 13 or so) but those 13 submissions ended in 11 rejections.
I did, however, learn a lot. I learned that if I'm going to take playwriting seriously I should really be submitting to about 100 things per year! Um. Wow. I also learned the hard truth that a lot of my stuff isn't where it needs to be, not yet. Which means that it's not even ready to be submitted. So I've had to change my approach: instead of submitting completed plays to theatres I've had to shift to submitting myself to development opportunities so I can learn and grow as a writer. Not only that, but I've learned that there is a whole new language in this theatre world; one that I thought I knew but clearly I do not. So I have to learn how to present the work I do in a way that makes sense to other people.
In many ways it was a good year, but it was also frustrating. I felt pulled in a lot of directions without a solid sense of what I should be doing. 

I also moved after eight years in one place, and moved in with someone after eight years of living alone. Even though those are both great things and I am loving the new place and the person I am sharing it with it has still been a massive adjustment.
So I struggled with what my word/phrase should be for 2018. In the past I have chosen big, bold, inspiring words. Words like "Courage" and "awake". I wanted to turn pro. And all of those things are still true: I want to be courageous and go after things, I want to be awake to the world and what is happening around me, I want to be a professional. 

But as I looked at my life I looked at how messy certain things have been: My finances are all over the place and I have zero money in savings. My eating habits are off and on. Sometimes I eat really well sometimes I eat like a 19 year old college boy (and I am no longer a 19 year old college boy). I also am really sedentary. I don't move my body hardly at all. I spend too much time on social media and playing games on my iPad. And I get tossed and turned by bad news (and it feels like all of the news is bad news these days). Not to mention that my focus is just all over the place, constantly interrupted by sending texts or checking email, getting up to do some chores and not getting back to the task at hand, etc. etc. etc.
This year I chose as my phrase: Deep Focus. I'm realizing that in order to do the things that I feel called to do I need to have a base that can support myself. A base of a savings account so I stress less about money (and can fix my car when it inevitably breaks down), but also savings so that if I get the opportunity to take a development course or go to a conference that I can afford to go. I need the base of a body that is well fed, well rested, and well taken care of. Which means paying attention to how I am feeding myself and how I am moving. I need a base of focus so that I can do the deep work of writing. Writing plays takes a long time and sustained effort. I can't do that work if I am constantly checking twitter or only writing in five minute increments.

This is the year where I focus on focus. Where I work to increase my health and security and where I work to increase the amount of time spent on the things that matter and decrease the amount of time spent on things that don't.
I'm still working with the Best Self Journal (which has been a total lifesaver). As my year long focus is Deep Focus, I am also concentrating on three three month goals at a time. For the first quarter of 2018 I'm focusing on finishing a script, building my savings to a certain amount and paying off a credit card, and focusing on my health by doing the Whole30, increasing my steps per day, and doing pushups. These goals feel manageable but also like they are building blocks to something more amazing.
I am learning more about setting realistic goals and breaking them into actually doable chunks. I am learning about how to keep those goals in front of me so I stay focused in on them, how to recover when I get off track (without becoming completely derailed), and how to choose things that are helping me to create the life I want to live.
Even though this year's goal feels smaller somehow, or at least quieter, it also feels like the necessary step to allow me to really turn pro in the way that I want to. It's focusing in on all of the various systems in my life, making sure that they are set up in a way that leads me to success.
This has meant paying attention to all of the areas in my life: my work at the church, my work with Queer Theology, my work with Uprising, my writing, my home life, and making sure that in each area I am giving my best, that I am well organized, that I am planning ahead so I can reduce stress and turn out better work.
It's only a couple of weeks into the new year but already I know that this is the right focus for right now. I can feel how its changing my approach to things. It feels solid and good and I am excited to see where it goes.
A couple of other goals:
Once again read 100 books a year
Continue posting here at least twice a week
Increase the number of speaking gigs I do (if you want me to come to you, let me know!)
Choose three achievable goals for each quarter
Apply to ten really well though out development opportunities
What about you? Have you chosen a word for the year? Feel free to share it in the comments!
Did you know you can support my work on Patreon?