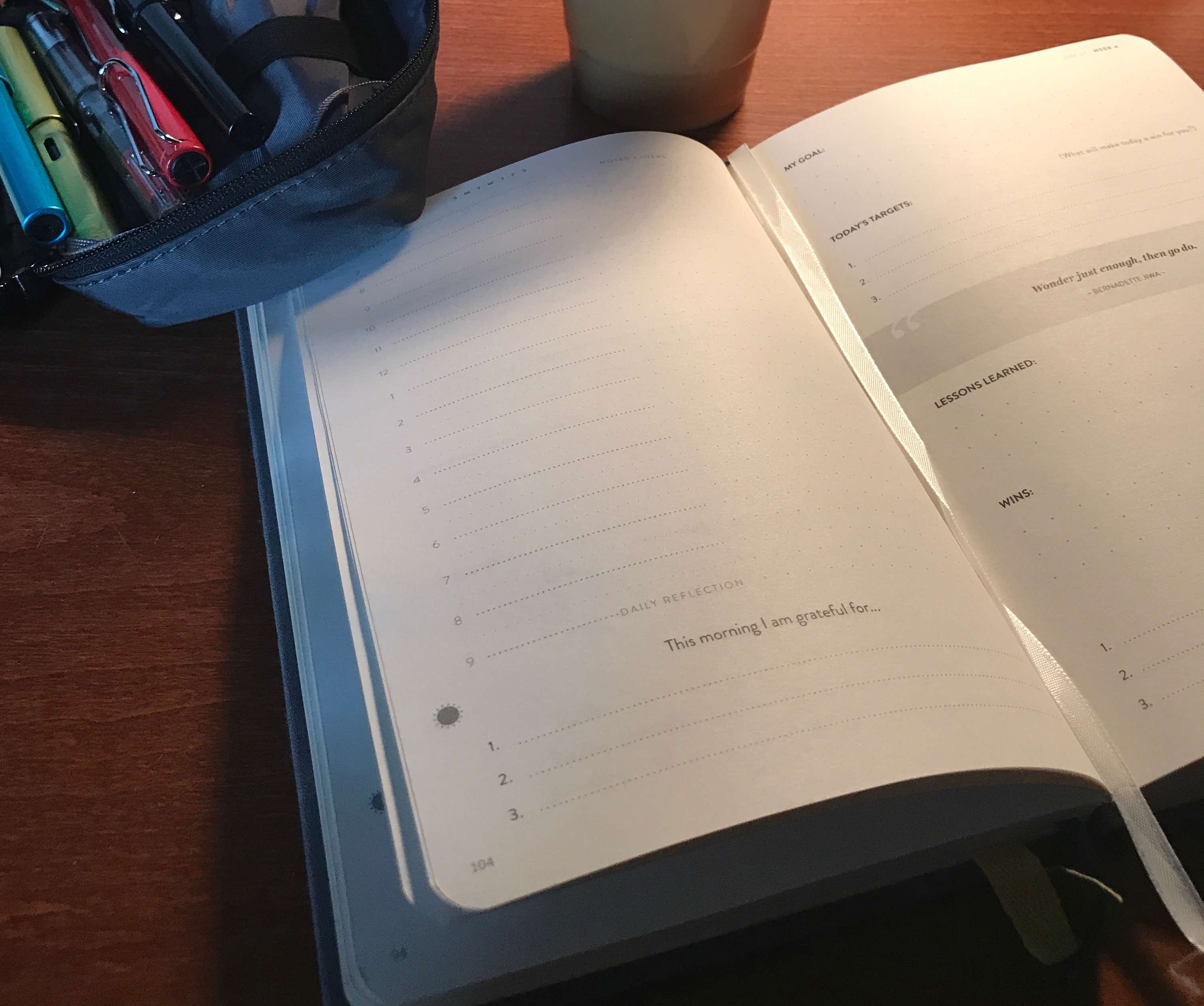 Another prompt from Tim Ferriss' book: What purchase of $100 or less has most positively impacted your life in the last six months (or in recent memory)?
I think the Best Self Journal has been the biggest game changer in my life in the last year. Clocking in at about $32 this thing rocks my world. Each journal is set up for 13 weeks. You set three goals to achieve in those weeks along with a bunch of action steps.
Each day has space for you to plan out your day, set your three intentions for the day, and has a morning and evening gratitude check in. There is also a space to track/name your "wins" for the day and any lessons you learned.
There's also a section for you to do a check in each week where you can chart habits that you are trying to build, what you've learned, and how you've made (or not made) progress on your goal.
What I love about this is that it's concrete and clear. It keeps me focused on moving forward on three, achievable goals that have a set deadline.
My first time using the journal I didn't do it every day and it wasn't very successful. But starting 1 January of this year I set three goals and then I cranked them out. I set one financial goal, one writing goal, and one health goal. I filled out the journal every day (and made up days when I missed them) and it made all of the difference. I was able to see, very clearly, how I was progressing and where I wasn't. It was a game changer.
I spent the first 13 weeks of the year paying off some debt I had, putting money into savings for the first time in like forever, and writing a play. Huge.
For this second quarter of the year I am paying off some more debt, writing another play, and working to up my submissions game. I'm a little behind at the moment, but the journal is still helping me.
Highly recommend. You can get it on their website or on Amazon.
What about you? What purchase has made the most difference for you?