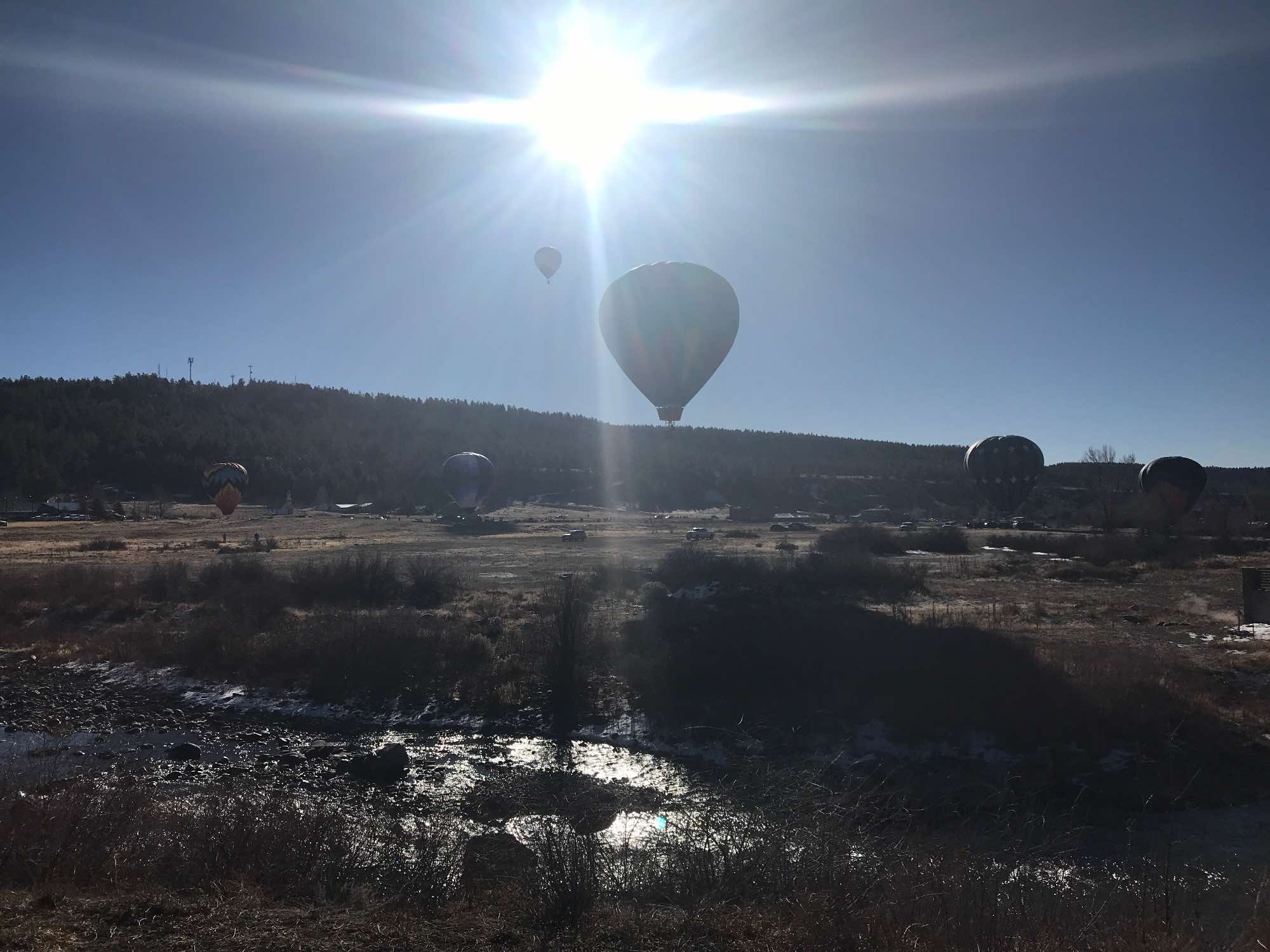 Hey friends!
It's been a while since I gave you an update on what's happening with me so I thought I would take a moment to do that!
Colorado
I've been back about two weeks now from a trip I took to Colorado. Sponsored by the HBMG Foundation I spent an incredible week in Pagosa Springs on a playwriting retreat. During the week I was there I worked hard on the next show for Uprising (more about that below) and had a first reading of that script. It was instructive and inspiring and motivating. I also got to hang out with about a dozen other incredible playwrights, fun actors, and be in a beautiful setting. I even got to go in a hot spring for the first time! I am so grateful to have had this experience.
Lots of speaking
It's only February and I've already done a couple of speaking gigs and have a whole bunch more lined up. In January I did an LGBTQ 101 and best practices workshop for a local business and a Storytelling for Justice workshop at the Re-Imagining Conference. This month I'll be teaching a full day workshop on Reader's Theater for Worship at United Theological Seminary. Then in March I'm speaking several times; for an event with Urban Homeworks, at Parity's Be the Hope conference in Chicago, and at Queer Grace Community and St. Peder's Lutheran Church both in Minneapolis. If you're interested in brining me to speak to your group or church (or want to catch me at one of the gigs I'm already doing), check out my speaking page for all of the dates and links.
The Resistance of my Skin opens tomorrow
Uprising's first show of the 2018 season opens tomorrow night! This is a show that I wrote and will also be my one main acting role for the year. It's a story about bodies and vulnerability and intimacy. I'm so excited to share it with folks. If you're local to the Twin Cities, you should definitely come. Only 40 seats per performance so get your tickets in advance.
Rehearsal starts for next show starts Sunday
Uprising's second show of the season will begin rehearsals next week. I'm really excited to be in the room as just the playwright. We have an incredible group of actors and I am looking forward to digging in. This script is about access to health insurance (particularly for transgender people), right to die laws, and what it means to choose how you live (and die). The reaction to the script so far has been exciting and I can't wait to get it started.
Writing
I'm still writing essays here (obviously) and writing articles for Queer Theology. I'm also getting ready to dive into a new playwriting project. Not entirely sure what that is going to look like at the moment, but I'm ready for what's next. Each project helps me to grow and learn and pushes me into new places.
Church
Work at the church is going really well. It was an honor and privilege (as always) to assist with the imposition of ashes last night and to serve the Eucharist to people. I continue to adore the kiddos that I work with (and their parents are pretty great, too). In adult faith formation we've been looking at Civil Rights through the lens of film and we're gearing up for a book study on Rob Bell's What Is The Bible? which is just a brilliant book that I am recommending to everyone who wants to read the Bible better.
Queer Theology
We just finished the 2018 synchroblog and once again it was a wonderful day as lots of people came together to reflect on what our queer and trans identities call us to be and do in the world. We continue to release a podcast every week that takes a queer look at the lectionary passage. We also continue to minister to the folks in Sanctuary Collective (our online community). We're starting to look at doing more speaking and teaching all over the country so if you're interested, let us know. Our theme for the next couple of months is "The Politics of Easter" and I am so amped to be diving into that.
Books I've been reading
My goal for 2018 is again to read 100 books. I'm off to a good start and have read some that I really loved.
Octavia Butler's books The Parable of the Sower and The Parable of the Talents are absolute must reads. I really enjoyed Born to Run by Bruce Springsteen. Juliet Takes A Breath by Gabby Rivera was brilliant (and I so wish I had read it when I was in college).
Personal
I've been trying to focus on my health a bit more as I've become quite sedentary with all of the online and writing work that I've been doing the past several years. So I am trying to be more mindful of the food I am putting into my body, taking more time to cook for myself, and trying to move more often. I hope that moving more will get easier once the frigid temperatures and dangerous sidewalks go away. I'm also trying to take a hard look at my finances. It's clear that I am still simply not making enough money to pay all of my bills and to pay down my student loan debt. But I am doing the best I can, tightening where I can, saving some so I have a bit of a cushion, etc. I want to be able to plan and dream without always having money be the deciding factor. I also want to make sure that I can care for myself when something (inevitably) goes wrong (most often with my car). I finally got some (really crappy) health insurance but that has taken a bit of a weight off of my mind.
Things with A continue to go well. We are building quite the cozy life together and I love it.
SO that's the update from me! Blessings to all of you. And thanks for being in community with me.