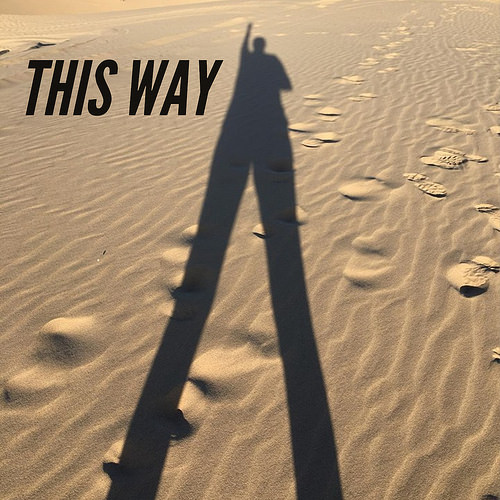 Some days it seems like the world is going to Hell in a hand basket and there is nothing we can do to stop it. Other days it feels like if we could just do a little more we could make a massive change. But then when we look at all of the issues: LGBTQ rights, rights for sex workers, climate change, immigration, mass incarceration, affordable housing, healthcare: Holy buckets. Where do we even start? And how do we keep from burning out?

So some of us flit from issue to issue. We march for women and then we rally for the climate and then we send a couple of letters and then we need to take a nap. Others go all in on one thing and try to convince everyone else that there thing is the only thing that matters right now and that everyone should work on their thing and if people aren't working on their thing then they are just wasting their time. Others are so overwhelmed they just do whatever they can to get through the day and keep themselves and their families safe because…they just don't know what else to do.
It's complicated and complex. 

I've been struggling lately with where I fit in. What good does my voice do? Am I focusing on the right things? Why am I investing in theatre which, by its very nature, has only local appeal? How can I make change in the church when the church seems so uninterested in change? Does my story of being trans and Christian even matter? Does my work as a priest count if it's not in the church? Does the fact that I do religious work mean I'll never be taken seriously as a writer? The lists of doubts seems to grow by the day. I don't share them often because…well, they feel too intimate. Too pity seeking. Too…something.
And yet, as I've taken the summer to reflect and recharge and figure out what the hell I'm doing I've had this sense of clarity.
I am a storyteller.
At the heart of everything that's what I do. I tell stories. I tell my story, I tell the Jesus story, I write fictional stories about people I've made up (but who are very very real).
But it doesn't just stop with telling stories. Me telling my own story was never the end; it was never the final piece. The reason I have spent so much time telling my story is because I want other people to tell their stories. I want to model how to do it. I want to equip people to do it. And I want to give people permission to do it. (You might not think permission matters, but if you grew up an evangelical it definitely does…even if you don't believe in asking permission).
My work is to tell stories and help you to do the same. 

Whether that means telling your story in the work of justice, telling your faith story in a way that makes sense to you, telling your story on a stage: this is the work that I can do and that will make a mark on the world.
Over the last 8 months I've been teaching these workshops on how to use your story for justice work. The workshops are a mix of presentation, of interaction, and of guided writing. In them we work together to figure out why stories, to identify each participants passion, and then to help them craft their own story in search of justice on the issues they care about. And EVERY TIME these workshops have been awesome. People get excited, they leave feeling more able to tell their own story. And I get reminded that stories matter and that I can equip other people to tell their stories better. [side note: I've been thinking about doing some of these workshops online. If this maybe interests you will you fill out this 4 question survey? I'm just trying to see if people might wanna do something like this with me.]
So this year I'm doing more storytelling for justice workshops, I'm doing teaching artist residencies with middle schoolers where they'll create their own work, I'm potentially going to be doing writing and theatre workshops inside several different correctional facilities (for real), and I'm making theatre, and creating a new curriculum for the high schoolers at the church that connects theology to justice, and the work with Queer Theology continues as we bring the Gospel to people who are hungry for it.
These are all storytelling positions. Because stories matter.
In light of this I am relaunching my Patreon because I want to be able to build community with people who want to support this storytelling work. There are lots of levels (starting at just $1 a month) and some new rewards that will allow me to share stuff I love with you. Patreon is allowing me to do more of the work that I love and worry less about paying my bills. But it's also about creating a community where we can tell stories together.
We can each do something to make the world a better place. We can create a bit of peace wherever we are. And we can do it together. I believe in us.
So I would love it, if this resonates with you, for you to check out my Patreon and consider becoming a supporter. By becoming a patron you enable me to tell stories more places, to create more resources and writing, to do more pastoral care, and to set aside more time to create. This support is invaluable to me and to my work. And if you can't consider sharing posts I write that resonate with you so that more people can be a part of these endeavors.
Oh and don't forget to fill out the storytelling workshop survey.
Let's change the world together.
Did you know you can support my work on Patreon?
Photo Credit: K38 Rescue Flickr via Compfight cc