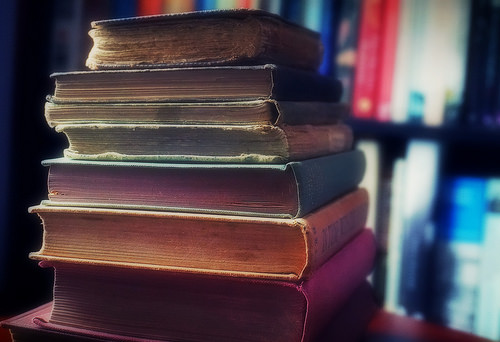 A photo went around on Twitter the other night: One like = one book recommendation. Well, you know I love both twitter and recommending books so I had to give it a try! I posted the photo and a bunch of likes started rolling in. Someone asked if I would be willing to compile all of my recommends into a blog post, so here they are!
Each book will be listed with the title and author and a short (twitter size) blurb about why I liked it.
"Chicken" by Chase Night. Lovely queer YA. and with descriptions of evangelical culture so spot on they made me guffaw.
"Redefining Realness" by Janet Mock. She's brilliant.
"Queer Virtue" by Rev. Elizabeth Edman. A book about how Queerness might just be able to save the Church. But will definitely save the world.
"Specimen Days" by Michael Cunningham. Just lovely.
"Walking on Water" by Madeleine L'Engle. For faithful people who are artists but don't want to make crappy Christian art.
"War of Art" by Steven Pressfield. Lifechanging. I try to read it once a year.
"Stories of Your Life and Others" by Ted Chiang. Beautiful and thought provoking collection of short stories. Can't stop thinking about it.
"The Rest Of Us Just Live Here" by Patrick Ness. Made me stay up all night and ugly cry. Loved it.
"Deep Work" by Cal Newport. Changed how I think about structuring my time.
"Grit" by Angela Duckworth. Resilience has been the most important trait to cultivate in my life.
"The Rise" by Sarah Lewis. All about what we can learn from failure. (Read this one with "Grit")
"Year of Yes" by Shonda Rimes. So beautiful. So encouraging. Read it.
"All the Wrong Places" by Philip Connors. Gut wrenching memoir of dealing with the death of someone by suicide. But it made me feel so incredibly seen.
"It's What I Do" by Lynsey Addario. A beautiful memoir from a war reporter/photographer. So wonderfully written.
"The Miseducation Of Cameron Post" by emily m. danforth. A gripping and funny and gorgeous YA novel about coming out, the church, ex gay programs, and surviving.
"The Tower" by Simon Toyne. Because I love love love religious thrillers.
"The Testament Of Mary" by Colm Toibin. A wonderful novella from the point of view of Mary. A book I cannot stop thinking about.
"Prairie Silence" by Melanie Hoffert. A memoir about religion, coming out, and the places we call home.
The entire Merrily Watkins series by Philip Rickman. About a woman exorcist. Creepy and fun and awesome.
"Tattoos on the Heart" by Gregory Boyle. Beautiful. Powerful.
"Radical Reinvention" by Kaya Oakes. A memoir about coming back to the church. But full of wry wit and realism. Plus Kaya is awesome.
"Quiet" by Susan Cain. An incredible book about introverts. Made me feel seen and valued.
"The Creative Habit" by Twyla Tharp. A book about cultivating creativity.
"Queer (In)Justice" by Joey Mogul. About the criminalization of queer folks in the US. Eye opening and important.
"The Perks of Being A Wallflower" by Stephen Chobsky. Loved it so much. Made me feel less alone.
"Ishmael" by Daniel Quinn. This book along with "My Ishmael" and "Story Of B" (all by Quinn) changed my life.
"Fun Home" by Allison Bechdel. Ugh. So. Freaking. Good.
"Good Omens" by Neil Gaiman and Terry Pratchett. So funny. So fun.
"Jesus and Nonviolence" by Walter Wink. THE best book about how Jesus used nonviolent tactics, not as passivity, but as game changers.
"Take This Bread" by Sara Miles. What faith could be. So good.
Madeleine L'Engle's "The Genesis Trilogy". Brilliant. Beautiful.
"Stealing Jesus" by Bruce Bawer. If you were raised evangelical. Read. This. Book. Seriously. It'll change your life.
"Oranges Are Not the Only Fruit" by Jeannette Winterston. Lesbians. Pentecostals. Coming of age. Yes.
"Lamb" by Christopher Moore. One of the best fiction accounts of the life of Jesus. Laugh out loud funny and so profound.
"The Things They Carried" by Tim O'Brien. Heartwrenching interwoven short stories about Vietnam and war and memory and trauma. Beautiful writing.
"Blankets" by Craig Thompson. A graphic novel about growing up. Loved it.
"The Guernsey Literary and Potato Peel Pie Society" by Shaffer and Barrows. Written all in letters it tells the story of a town, resistance, and the power of connection.
"Pedagogy of the Oppressed" by Paulo Freire. A game changer about how change happens and how it should and must be led by the oppressed.
That's the list from twitter! I feel like I could keep going forever, but this will give you some good recommends to get started on. If you read any of these, please let me know what you think!!
Did you know you can support my work on Patreon?
Photo Credit: suzyhazelwood Flickr via Compfight cc