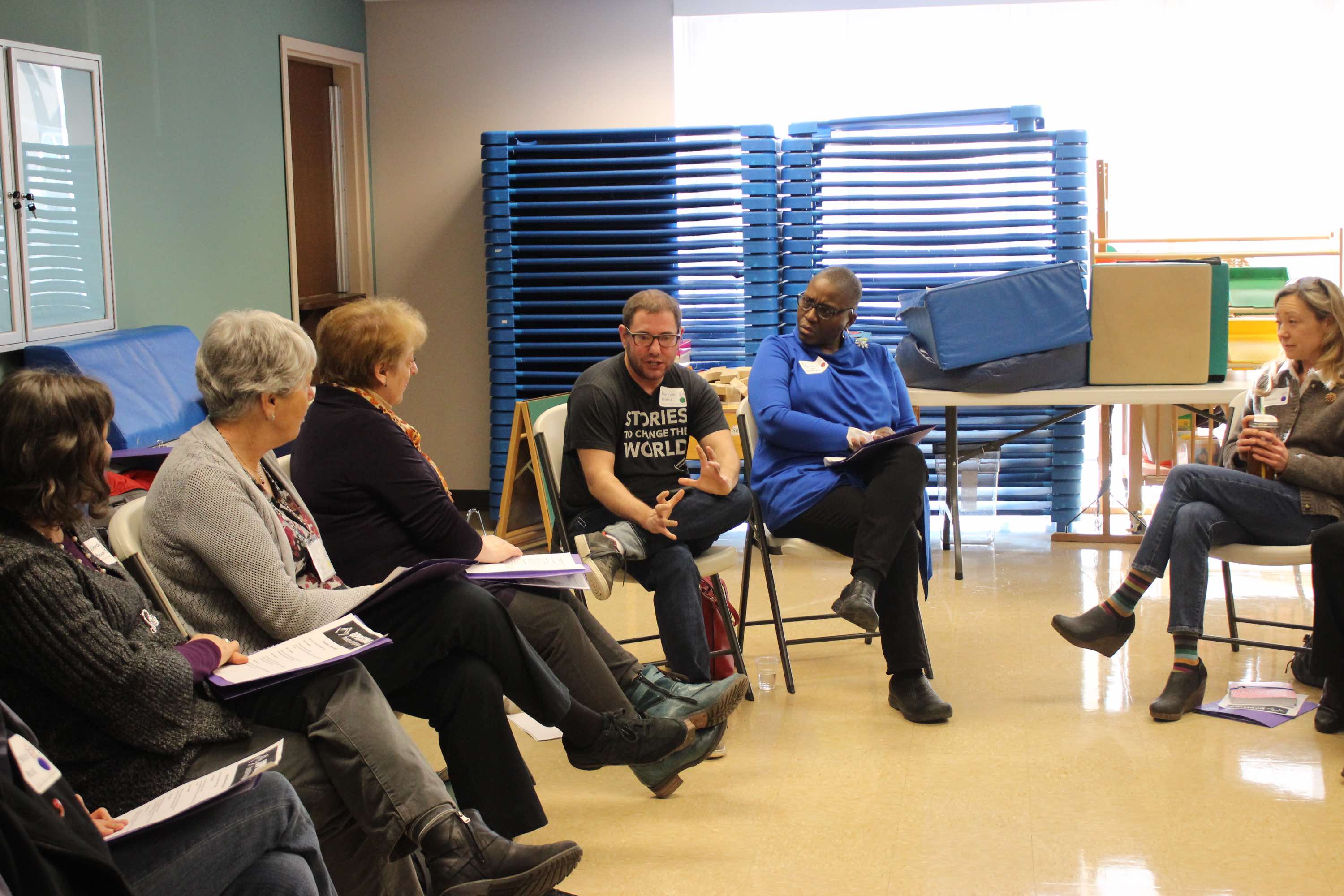 There's been lots of stuff happening in my life lately that hasn't made it on to this here site so I wanted to share a bit about what I've been working on!
Here's the tl:dr version (with links)! If you want to know more about each thing, keep reading:
In March I was contacted by a filmmaker about the possibility of them doing a short form documentary on my work. I said yes not quite knowing what to expect. The filmmaker and a producer came and spent two days recording my life, doing a long form interview, and taking video of my apartment. Then they disappeared to work and just last week the documentary was released. It's part of Topic Magazine's June issue which is all about Fathers. The filmmaker did a four part doc called "Fathers Out Of Order" and I am one of those Fathers. I'm really happy with how the documentary turned out and feel lucky to get to share some of my story and my ministry work with others.
I have a new essay in the upcoming issue of Geez Magazine. It's a publication exploring faith and action and this issue is about gender. The new issue isn't out quite yet, but it's coming soon. I wrote a piece about my early transition; grappling with what masculinity means to me and how to combat toxic versions of it. I have a feeling I'm going to be writing a lot more about that topic in the coming months, but this was a wonderful prompt to start me thinking.
The Minneapolis Children's Hospital has a Pride employee resource group and for Pride month they are having a series of events, many of them focusing on the needs of transgender children and youth. I was honored to be asked to be a part of the kickoff day sharing my own medical story and journey with a whole bunch of medical professionals and hospital staff. Throughout the summer and into the Fall I'll be doing a bunch of trainings on using storytelling in the work for justice. If you're interested in having me do that talk with your church or group, let me know! Brian and I have a presentation coming up in the Fall in Saint Paul, MN on the history of Queerness. We're also booking other events around that time so if you're in MN or WI and want us to come speak to your church or group, just reach out!
Uprising's most recent show, one that I produced, just closed this last weekend. It got rave reviews and that was wonderful to see. We sold out several performances. People continue to be excited about the work that Uprising is doing and the model of theatre and community engagement that we created and are continuing to hone and develop. In a couple of weeks we're going to record an hour long radio program for a local AM radio station's Pride month programming. We'll be performing excerpts from preview Uprising shows. Then we're taking a brief break for the summer months and coming back in October with an ambitious production: The Laramie Project AND The Laramie Project: 10 Years Later done in rep. We're doing that show in honor of the 20th anniversary of the death of Matthew Shepard.