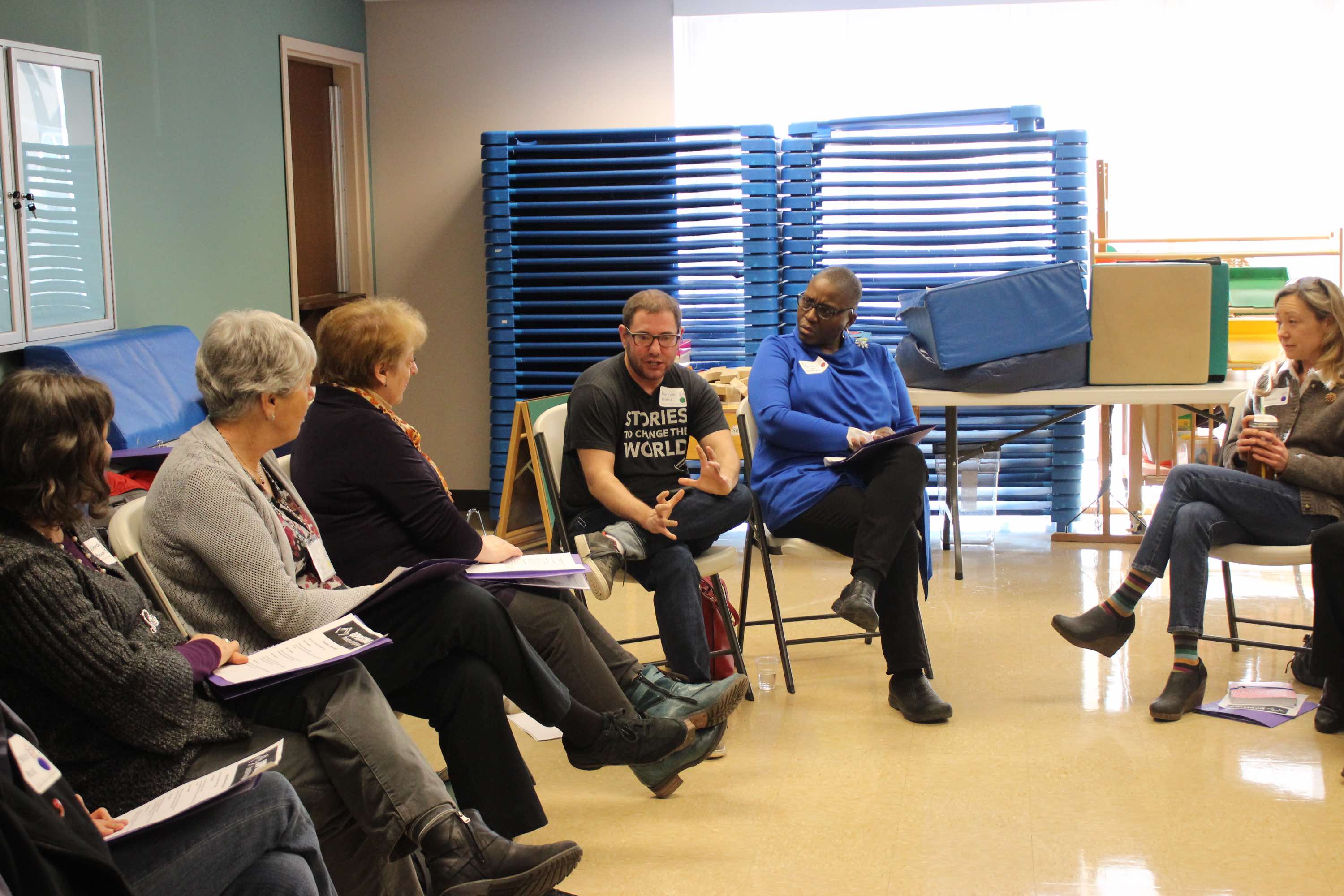 When I was a kid I was taught that we were all called to something and that something was to do whatever it was God told us to do. And that once we figured out that calling we were supposed to do it no matter what.
Well, I thought that God was calling me to be a Contemporary Christian Music star.
I wrote songs furiously, printing them out by the paper ream on the dot matrix printer at my mom's work (and then later on my very own ink jet printer that I got for Christmas one year). I put them in folders and sent them out and waited. I recorded demos on cassette tapes and passed them around. I knew this is what God wanted me to do.
Until one day I just didn't want it anymore. Years of pursuing a calling, of feeling compelled to pursue this calling, just disappeared. I felt adrift. What was I supposed to do now? Had I misunderstood God? Was I messing it all up?
I wandered through other callings: youth pastor, bartender, seminary. Church planter, church leader, priest. Theatre maker, writer, faith formation director. 

After all of these years and all of these varied callings; after pursuing and being pursued. After trying and failing and trying again I realize that all of these things were preparing me. None of them went to waste. I learned something at every turn.
And here's what I know now:
I am an inheritor of stories.
The Christian tradition is a tradition of stories. Jesus was a storyteller, the first followers of Jesus were storytellers. And these stories have so impacted people that they continue to tell them. They continue to want to place themselves as a part of the story.
We tell how Jesus cared for the poor and commanded us to do the same, how he told us that his mission was to set the prisoners free, how the Kingdom of God is here in the midst of the most marginalized and oppressed.
In the same way, the queer and trans community survives by stories. Even as people have tried to write us out of history, we maintain our own oral tradition passing down the trials and triumphs of our elders; the people who have made it possible for us to continue to be alive today.
We tell the story of Marsha P. Johnson and Miss Major, of Harvey Milk and Ellen DeGeneres, of the countless men who died of AIDS and the women and men who cared for them. We tell the stories and we remind ourselves of the community that we are a part of. We remind ourselves of our calling the world; to take care of one another and to create a world where all can be who they are without fear.
I am an inheritor of these stories and so I tell them. I retell them. I try to find myself in them. I create spaces where people can hear stories and find themselves represented. I do that in churches, in theatres, in conversations large and small. 

This is my calling: To find myself in the story and to tell it to others.