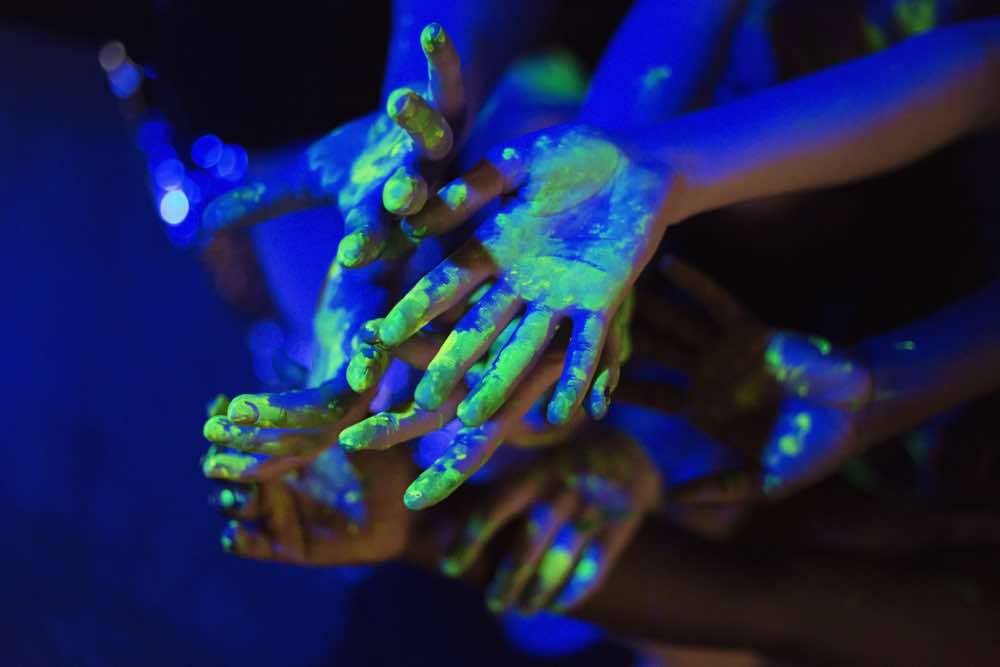 photo credit Hillary Olson Photography
I missed writing all last week and I don't want to miss again this week but honestly I am exhausted. We're in the middle of the run of These Shining Lives and I always seem to forget how much it takes out of me. From the late nights of technical rehearsals, to show nights with dinner afterwards, to being at the theatre for days in a row and then trying to keep up with my other work as well, I am beat!
Today I slept until 10:30 or so and then lounged. The first day in a while that I could just relax. And yet it wasn't a day off. I still wrote an article for QueerTheology.com. I still did work for the theatre company (sending emails, prepping and printing door lists, printing new tickets). I still did work around the house (putting away laundry, trying to pick up some of the mess, etc.). The work never really stops.

And then there are the emotions: Not only is it physically exhausting to open a show, it's emotional as well. You feel a whole range of things: Fear (that it won't go well, that something will go wrong, that no one will come), exhilaration (when it does go well, when people show up, when a performance is especially good), joy, pride, and yes, even a little sadness. You feel sad because you know the experience will be over soon. That you might not work with these folks again.
I try to be gentle with myself. I remind myself to eat and take my meds. I sleep in when I can and take naps when I can. I remind myself that there will be other projects with other collaborators. I remind myself that we've done something pretty incredible together. And I let myself feel the sadness.
And the stress of running the company weighs on me: Finding funding, reaching out to donors, our ever dwindling bank account. Managing people is a struggle sometimes and I haven't really learned how to be most effective as a leader yet.
But more than anything these days I look in awe at how far we've come. This is our fifth show in just a little over two years. We're working with new and highly talented people. We're getting press. We're finding new audiences. We're expanding our board. We're telling stories that people didn't know and need to. We're partnering with incredible local organizations. We're creating a model for doing justice based theatre that is working and that people are excited about. And we're dreaming about what the future could hold for us.
If you're local you've got three more chances to see this show. If you're not local, we're actually starting to take some of our shows on the road. And you can always support us financially even from far away. (I'll send you some postcards and stickers!)